Fine Art Architectural & Industrial Photography
I am based in Washington, DC and exhibit in juried exhibits in the area. I shoot large industrial landscapes. In my architectural work, I juxtapose buildings or parts of buildings with each other. Economic themes will show up in my work, such as new developments shown next to old neighborhoods. Interestingly enough, much of what I shoot is no longer in that form within a few months.
Check out my blog for exhibit updates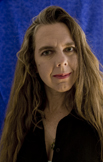 Click on the links to see my newest work, early 2010 work, 2009-2010 work, and older work
click on link for my art resume
email: kp@kellyperlphotography.com
My gear: Canon 5D Mark II and Canon L series wide angle prime lens. For film work, Mamiya RB 67 Pro SD with 90mm and 180mm K/L prime lenses. The 180 closes all the way down to f/45.
Printing & framing: I print my digital work on an Epson printer using Ultrachrome ink. I mat and frame both digital and medium format work myself using archival rag mats and high quality frames.
Sales: Some pictures are framed, some are matted and unframed. Framed dimensions are usually 11"x14" to 18"x24". I also have a number of long, narrow pieces. My usual pricing range for framed works is about $150-$300. Some unframed works are < $100.